All the top stories and transfer rumours from Friday's national newspapers…
Jadon Sancho sticks to his word as he celebrates Man Utd goal with shinpads given by fan

In the 2nd round of UEFA Cup Group E, Manchester United defeated Tiraspol Sheriff 2-0. After the match, Sancho was interviewed about Cairo and the shin guards he lit up while celebrating.
Photo credit: Sancho Social Media
Talking about Cairo's goal of the match, Sancho said, "When Cairo is confident, he can score 2, 3 or 4 goals and I am happy for him today."
Sancho opened the scoring for United in the 16th minute of the game and dedicated the goal to a young fan who gave him shin guards.
"He gave me these shin pads to put on earlier, so that was my celebration, I wanted to show him I was wearing the shin pads he gave me."
After the game, Sancho also posted a photo of him and the shin pads on his personal social media with the caption, "This is dedicated to you, Jacob."
Chelsea asked about Leao's situation and Martini rejected it
Before the start of the Champions League group stage 2 match against Dinamo Zagreb, Maldini confirmed that Chelsea did ask about Leao in the summer window.
In an interview with Slo-mo, Maldini said: "The contract extension was something we started to deal with a few months ago, and Leao knows that the solution to become stronger than he is now is to stay with us. We are a young and growing team, he still has a lot to learn and if he reaches a higher level than Milan, then I think it's normal to choose to leave. But we are planning to do great things and grow with him."
"Although Chelsea have not submitted a formal offer, they did make a verbal inquiry about Leao, which, of course, we rejected."
Golden Boy Award 40-person shortlist: Camavinga, Gavi, Bellingham on the list
Gazzetta dello Sport has updated the list of 40 candidates for the 2022 Golden Boy Award.
The Golden Boy Award was created in 2003 and all nominated players must be no older than 21 and must play in the top league of a European country. The last winner of the award was Barcelona midfielder Pedri, who was also nominated for this year's Golden Boy Award.
Argentina's new list
Messi leads, Dybala, Lisandro Martinez in the list

The Argentine national team has announced a new edition of its roster, led by Lionel Messi, with Dybala and Lisandro Martinez on the list.
In September, Argentina will play two friendly matches, against Honduras and Jamaica respectively.
Portugal national team new list
On September 15, the Portuguese national team announced the new phase of the list, led by Cristiano Ronaldo, Bruno Fernandes, Bernardo Silva and Pepe.
England's new list
Kane leads, Rashford absent, Toni selected for the first time
England announced a new list, led by Kane, Rashford and Sancho are absent, Ivan Toni is selected for the first time and Dier returns.
The new list of the French national team

Mbappe led, Dembele returned, Benzema missed
On September 15, the new list of the French national team was announced, Mbappe and Griezmann led, Dembele returned, Benzema, Lucas Hernandez and others missed due to injury.
The new list of German national team

Muller, Sane lead the way, Ter Stegen returns
On September 15, the latest phase of the German national team list was announced, with Muller and Sane leading the way and Ter Stegen returning.
James Rodriguez joins Olympiacos
James Rodriguez has returned to European football, with Greek club Olympiacos officially announcing that James Rodriguez has joined the team.
After the release of his contract with the Qatari team Laiyan, the Greek team Olympiacos has officially announced that James Rodriguez has joined the team on a free agent basis, and he has been given the team's number 10 shirt. It is worth mentioning that he will be teammates again with Real Madrid's old player Marcelo.
In his career, the 31-year-old Colombian star James Rodriguez has played for Porto, Monaco, Real Madrid, Bayern, Everton and Laing. In terms of honors, James Rodriguez has won 2 Champions League titles, 2 La Liga titles, 2 Bundesliga titles, 2 Club World Cup titles, and was the Golden Boot winner at the 2014 World Cup.
Manchester United 2-0 Sheriff
The second round of the UEFA Europa League Group E was held at the Zimbro Stadium, where Manchester United visited the Moldovan team Tiraspol Sheriff. In the first half, Eriksen assisted Sancho to open the record with a low left-footed shot, then Dalot made a penalty and Ronaldo scored his first goal of the season and his first goal in UEFA. In the second half, Bruno Fernandez made a dangerous shot, and Ronaldo was replaced in the 80th minute after he missed a shot. Finally, Manchester United defeated Tiraspol Sheriff 2-0 away from home.
Roma 3-0 Helsinki
The 2nd round of the UEFA Europa League group stage was played at the Stadio Olimpico in Rome, Roma took on Helsinki, with the referee on duty being Radu. In the first half, Helsinki defender Tenho was the last defender to bring down Belotti, and the referee sent him off with a straight red by VAR. Then, Hoskorn's header hit the post and bounced off the line. In the second half, Dybala came on as a substitute and scored his first goal in the UEFA Europa League, and Pellegrini quickly extended his lead. Belotti scored the first goal of his Roma career. At the end of the match, Roma defeated ten-man Helsinki 3-0 and won their first UEFA Europa League match of the season.
Lazio 1-5 Midtjylland
In the 2nd round of the UEFA Europa League Group F, Lazio played away to CJT. In the first half, Paolo Viktor turned and shot low, and Kaba pushed a shot to extend the score. In the second half, Cataldi sent a penalty, Evander nodded, Milinkovic came on as a substitute and shot from distance, Evander's penalty was parried, Isakson added a goal and Sviatchenko pushed a shot to the goal.
West Ham United 3-2 Silkeborg
In the 2nd round of the UEFA Europa League group stage, West Ham United faced Silkeborg on the road. In the first half, Cusk pushed through the goal, Kornai made a penalty, Lanchini nodded in, Skamaka scored a world goal and Craig Dawson scored a header. In the second half, Tennstedt added a goal, and finally, Fort Sillkirk 2-3 West Ham United.
afael Leao is set to put an end to talk of a January move to Chelsea or Manchester City by signing a new long-term deal with AC Milan.
THE SUN
Sean Dyche has admitted Burnley were right to sack him last season and hopes to make a return to the Premier League by throwing his hat into the ring for the vacancy at Bournemouth
Arsenal will renew their interest in Shakhtar Donetsk forward Mykhaylo Mudryk in January after being put off by their price tag over the summer.
Todd Boehly has already held talks with clubs in Brazil and Portugal as he looks to begin adding clubs to Chelsea's portfolio.
Arsenal reportedly wanted to sign then-Chelsea striker Tammy Abraham before his move to Roma in the summer of 2021.
Liverpool are open to terminating Arthur Melo's loan from Juventus in January, according to reports in Italy, but only if they can secure a long-term replacement.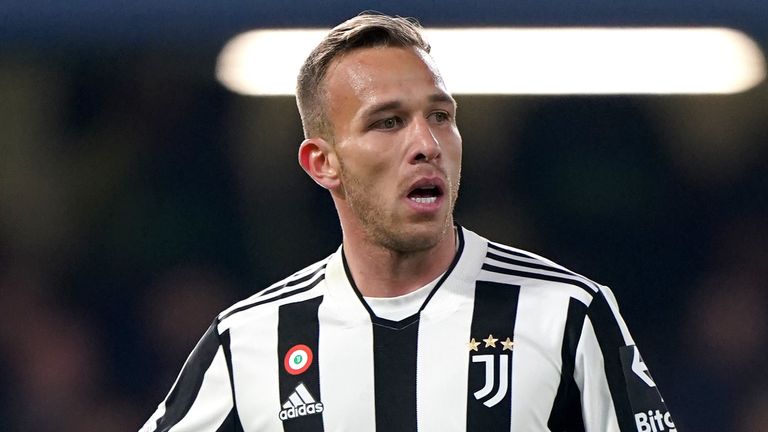 Danny Rose is closing on a move to Greece, with AEK Athens set to complete a deal to bring in the former Tottenham and Watford defender on a free transfer.
England supporters heading to the World Cup face having to take pre-travel Covid tests and will need vaccine passports just to enter shops after Qatar introduced tough new rules.
AC Milan are working on striker options to go after in January with summer signing Divock Origi struggling badly since his arrival from Liverpool.
DAILY TELEGRAPH
Tickets for Roger Federer's farewell event, next week's Laver Cup in London, skyrocketed as high as nearly £24,000 after his shock retirement announcement.
THE TIMES
Yorkshire will pay up to £1.9m in compensation to staff they sacked in the wake of the Azeem Rafiq racism scandal, after admitting the dismissals were "procedurally unfair."
Shane Warne's family say it is "beyond disrespectful" for Nine Network to announce they are turning the cricket legend's life into a two-part drama series called Warnie.
DAILY MAIL
A US-based consortium has registered firm interest in buying Premier League club Bournemouth from Russia-born businessman Maxim Denim.
Ecuador's hopes of retaining their place at the World Cup suffered a blow after Byron Castillo failed to appear at FIFA's Appeal Commission hearing into his nationality on Thursday.
John Terry is set to embark on a career in football business after enrolling on a FIFA diploma course for executives which will also include Fabio Cannavaro and Philippe Senderos.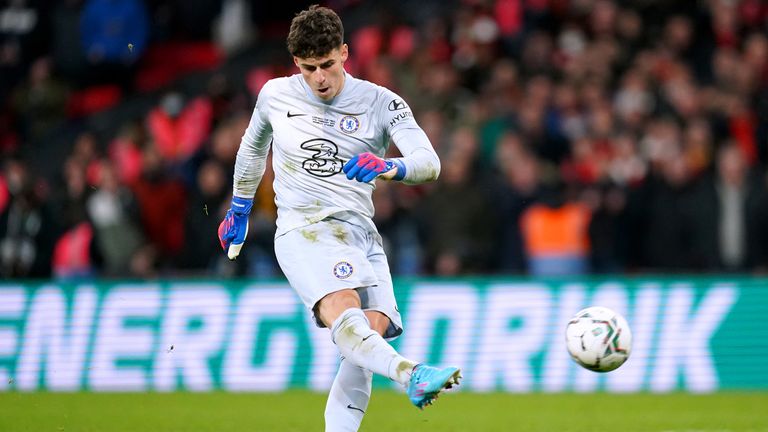 Chelsea goalkeeper Kepa Arrizabalaga has admitted he is open to hearing more about Todd Boehly's North-South All-Star Game and backed himself to play in it should the game be given the go-ahead.
Didier Deschamps has warned Paul Pogba he is not an automatic selection for the France squad heading to the World Cup in Qatar.
WTA chief executive Steve Simon says the tour will continue to boycott China until there is a firm resolution to the Peng Shuai scandal.
DAILY MIRROR
Former Arsenal striker Alexandre Lacazette is set to undergo surgery on his vocal chords after battling pain that has been shown to have come from a polyp which has also left him with a higher-pitched voice.
Jon Rahm says there is no truth to the rumours he is the "top 10" player set to become the next LIV Golf signing.
DAILY RECORD
RB Leipzig have suffered a huge injury blow ahead of their Champions League double-header against Celtic with key midfielder Konrad Laimer set to miss both games.
THE SCOTTISH SUN
Former Celtic player Simon Ferry says Ange Postecoglou's style of football is the best he has ever seen at Parkhead.
Hearts have revealed plans to upgrade Tynecastle significantly, which will include opening a hotel inside the ground's footprint.