All the top stories and transfer rumours from Thursday's national newspapers…
Chelsea continue to meet Porter today is expected to reach an agreement in the next 24 hours
Chelsea are in discussions with the Brighton manager about coaching, according to Sky Sports.
Reports say that Chelsea's side continued talks with Porter this morning, local time, to discuss matters related to becoming the team's manager.
Sky Sports said that both sides are expected to agree on a coaching deal within the next 24 hours.
According to previous news, Chelsea will need to pay Brighton a breach of contract before they can take Porter.
Lewandowski scored 89 goals, surpassing Benzema to occupy the third place in the Champions League all-time scorer list
In the first round of the Champions League group stage, Barcelona played against Pilsen Victory at home, Levan scored a hat-trick, so far, Lewandowski has scored 89 goals in his Champions League career, surpassing Benzema to occupy the third place, just after Ronaldo and Messi.
This game against Pilsen Victory, Lewandowski scored three goals
So far, Lewandowski has scored 89 goals in 107 appearances in his Champions League career, which makes him surpass Benzema (86) to occupy the third place in the all-time Champions League scorers list, behind Ronaldo (140 goals) and Messi (125 goals).
Simeone scored on his Champions League debut 25 years and 361 days apart, just like his father
Giovanni Simeone came on as a 40th minute substitute in the first round of the Champions League group stage, and just three minutes later he scored his first career Champions League goal to help Napoli end the first half 3-0 up against Liverpool.
According to Opta, like his father Diego Simeone, Giovanni Simeone also scored on his European debut, 25 years and 361 days apart from his first Champions League goal.
Pickford suffers thigh injury
Everton announced on the official website that the team's goalkeeper Pickford suffered a thigh injury in the match against Liverpool on Saturday, and the player will return after the international match.
'Pickford suffered a thigh injury against Liverpool on Saturday and the England international underwent a medical examination this week and is not expected to return until after the next round of international matches.'
Everton's four draws and two losses in their first six league games of the season have left them in 16th place in the Premier League with four points, and they face Arsenal in the next round.
Milinkovic: every year you say that a team wants to sign me but in the end I stay at Lazio
During Lazio's pre-match press conference to host Feyenoord in the UEFA Cup group stage, Milinkovic-Savic spoke about his rumored departure, stressing that he is having a great time at the Blue Eagles.
As in the past few seasons, Milinkovic has been caught up in departure rumors again this summer, with Juve, Manchester United and Paris all thought to be interested in him.
The Serbian international said: 'As in every summer, you always say that there are different clubs interested in me, and then at the beginning of the new season I remain at Lazio.
'Today we have a lot of young players, this is Sarri's second season in charge of our team and we have a clearer mindset than in the past as well as a stronger psychological profile.'
'I'm happy that tomorrow I'll be playing my 300th game at Lazio, I still remember the scene when I first arrived in the team and the experiences I've had over the years. I don't know what to tell you about the transfer market, that's for my agent and the club to think about, I'm sitting here with a smile on my face and I'm happy at Lazio.'
'If Lazio don't qualify for the Champions League will I try to leave the team next summer? I'm not thinking about next season right now, I just want to think about every game in front of me. Unfortunately, I've only played one season in the Champions League and I thought I would have more chances to play in the Champions League, but now we have a stronger squad than last season.'
'To be the captain of Lazio in the future? As long as Immobile is here, I don't think I'll be captain. If he plays at Lazio for another seven years, I'll still be vice-captain.
Liverpool 1-4 Napoli
Napoli played Liverpool at home in the Maradona Stadium in the 1st round of the Champions League Group A. The referee was Del Dasan Carlos. In the first half, Osimhen pushed a shot to the post, Milner sent a handball to the penalty spot, Zielinski nodded the goal, then Napoli got a penalty again, Osmayne's penalty was parried by Alisson, Anguissa extended the score, Osimhen was injured and Giovanni Simeone came on to break the score. In the second half, Zielinski just opened the scoring, and Diaz equalized a point with a long shot, finally, Liverpool 1-4 Napoli.
Inter 0-2 Bayern | Highlights
The first round of the UEFA Champions League Group C was the highlight of the match, with Inter Milan facing Bayern Munich at home in Giuseppe Meazza. In the first half, Kimmich's long pass over the top assisted Sane to stop the ball perfectly and beat the goalkeeper to score an empty goal; Onana made many saves in his season debut. In the second half, Sane and Coman played a dazzling collision with the wall and then crossed the ball to cause D'Ambrosio's oops. In the end, Inter defeated Bayern 0-2 at home.
Barça 5-1 Viktoria Pzlen | Highlights
Barcelona played against Viktoria Pzlen in the 1st round of Champions League group stage. In the first half, Kounde assisted Kessie to open the record with a header, then Roberto assisted Levine to break through, Sikora equalized with a header, and Dembele assisted Lewandowski to score another goal in extra time; in the second half, Ferran Torres came on as a substitute and assisted Lewandowski to complete his hat-trick, then turned and scored a goal with a shot. In the end, Barcelona won 5-1 Viktoria Pzlen。
Atletico Madrid 2-1 Porto
In the 1st round of the Champions League Group B, Atletico Madrid faced Porto at the Civitas Metropolitano. The referee of the match was Mazignac Shimun. In the first half, Carrasco shot directly from a free kick and the ball grazed the goal. Half time ended with Atletico 0-0 Porto. In the second half, Griezmann came on as a substitute for Saúl. Taremi faked a fall in the penalty area and was sent off with two yellows to one red, El Morso shot at the goal and the ball refracted into the net, Atletico 1-0 Porto. The match ended with Atletico Madrid killing Porto 2-1.
Tottenham Hotspur 2-0 Marseille
Tottenham Hotspur hosted Marseille in the 1st round of Champions League Group D. The referee of the match was Vinicius Slavko. In the first half, Nuno Tavares missed a long-range shot and Harry Kane's inside shot was blocked. In the second half, Mbemba saw red for shoving Son and Rishalisson scored twice, finally, Tottenham 2-0 Marseille.
Mata has signed a one-year contract with Galatasaray
Romano's latest news is that former Manchester United midfielder Juan Mata is on the verge of joining Galatasaray.
Romano said that Galatasaray is close to signing Mata, who is currently a free agent. They have reached a verbal agreement on a one-year contract, and the two sides are now waiting for Mata to complete his official signing.
Romano also said that Mata was never close to joining Leeds United and that the previous rumors about him were false.
Mata, 34, left United as a free agent at the end of last season, ending his nine-season long career with the Red Devils.
DAILY MAIL
Manchester United, Chelsea and Leeds have been declared the winners of a frenetic and uniquely expensive summer transfer window, but Liverpool are among the biggest losers, according to data analysts.
THE SUN
Ajax sporting director Gerry Hamstra has slammed Manchester United for their timing of the £133m double swoop for Lisandro Martinez and Antony.
Ethan Mbappe made his European debut for Paris Saint-Germain Under-19s in their 5-3 win over Juventus.
Arsenal were reportedly left frustrated late in the transfer window due to their move for Pedro Neto being scuppered by Nottingham Forest.
Norway have axed Mathias Normann from their squad indefinitely because he is playing for a Russian football team.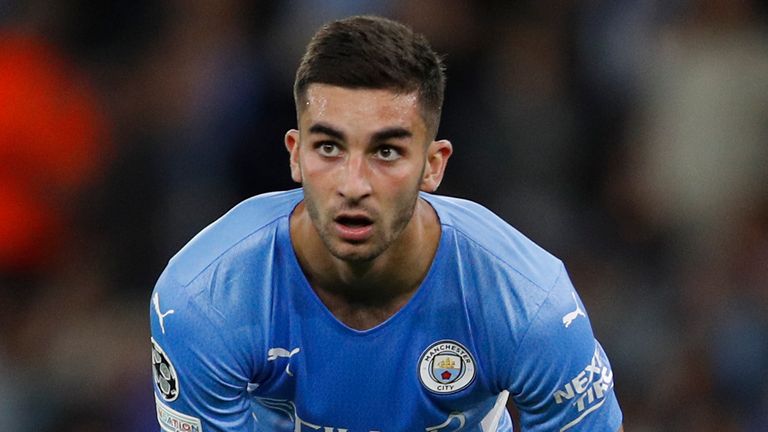 Arsenal reportedly failed with a late £26m move for ex-Man City star Ferran Torres.
THE ATHLETIC
Liverpool coach John Achterberg and Newcastle United coach Daniel Hodges have been charged by the FA for alleged improper behaviour during the match between the two sides on August 31.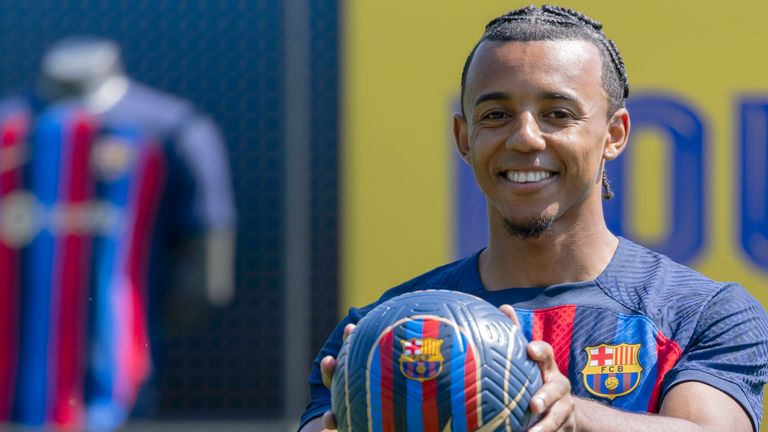 Jules Kounde has spoken on the influential role of Barcelona manager Xavi in his decision to join the club this summer.
EVENING STANDARD
Manchester City defensive pair John Stones and Kyle Walker are both doubts for Saturday's visit of Tottenham.
SCOTTISH SUN
A diehard Rangers fan has lost a discrimination case over his allegiance to the Ibrox outfit after a judge ruled football is not a religion.