All the top stories and transfer rumours from Monday's national newspapers…
Pogba admits to seeking a witch doctor But not for the purpose of cursing Mbappe
Paul Pogba reportedly admitted to the police that he had sought out a witch doctor, but not for the purpose of cursing Mbappe.
Sources from French news radio said Paul Pogba admitted in a second conversation with French police in August that he sought out someone to use witchcraft, but not to curse national teammate Kylian Mbappe, but to help an African children's charity.
Paul Pogba revealed this in another hearing with investigators and claimed he had enough evidence to prove the matter, so he went on to claim he was the victim of an attempt to blackmail him for 13 million euros by his second brother Mathias, their childhood friend and an organized group.
Pogba's case is now in the hands of two investigating judges and the Paris prosecutor's office, who on Friday opened a formal judicial investigation into Pogba's claim to be the victim of an attempted blackmail.
In a second conversation with the police, Paul Pogba told investigators that he believes the real blackmailer has a handle on his second brother Matias, which is why Matias has been involved in this strange affair.
This summer, Matias sent a message to Paulo when he joined Juventus that read, "Now that you have received your signing bonus, you will remember us."
Since these blackmails started, Paul Pogba has changed his phone number twice and tried to get rid of the harassment he was facing, but according to reports in the media about it, it has not been successful.
Wolves are considering signing Diego Costa due to Kalajdzic's serious injury
The Wolves are reportedly considering signing Diego Costa, who is currently a free agent.
Sources from David Ornstein of The Athletic fame said that the 33-year-old Diego Costa will come to the Wolves for a tryout on Tuesday so the club can evaluate his fitness and suitability for the team.
Diego Costa has been a free agent since January 2022, when he terminated his contract with Atletico Mineiro. As Wolves' new signing Kalajdzic suffered a serious ACL injury less than 45 minutes into his debut against Southampton last Saturday, they had to find a replacement immediately.
The injury news has returned Wolves to the form they were in before Kalajdzic joined them and Raul Jimenez has been their only center forward, however the Mexican striker did not play against Southampton after feeling knee pain in the warm-up, although his injury is reportedly not serious and he should be able to return to training this week.
Mourinho suffered the biggest defeat of his Serie A coaching career
Roma suffered a surprising 0-4 defeat to Udinese away from home in a Serie A 5th round clash.
The 0-4 scoreline was also the biggest defeat Roma manager Jose Mourinho has ever suffered in his Serie A career, according to data from leading statistics agency Opta.
Mourinho's teams have only lost by more than four goals in the top flight twice before, 0-5 to Barcelona in 2010 and 0-4 to Manchester United in 2016 in charge of Chelsea.
Rafael Leao's last 10 Serie A goals have come from the San Siro
Milan striker Rafael Leao has scored three goals in this season's Serie A campaign.
In fact, the Portuguese striker's last 10 Serie A goals have all come from the San Siro, according to leading statistician Opta.
Rafael Leao has now scored 26 goals in Serie A, and only 7 of his first 16 goals have come at the San Siro.
Barkley joins Nice in Ligue 1
Before the start of the Ligue 1 6th round match between Nice and Monaco, Chelsea veteran Ross Barkley wore a Nice shirt at the scene, officially announcing that he joined Nice as a free agent and will wear the No. 11 shirt this season.
Barkley, 28, previously terminated his contract with Chelsea early, and this time he joined Nice as a free agent.
Barkley started his career at Everton, and has played for Sheffield Wednesday, Leeds United, Chelsea and Villa, and has also made 33 appearances for England, scoring six goals.
Manchester United 3-1 Arsenal | Highlights
The 6th round of the English Premier League ushered in a focal point of the battle, Manchester United at home to Old Trafford to face Arsenal, the referee for this game is Paul Tierney. In the first half, Martinelli scored a goal invalidated by a foul committed by his teammate Odegaard; then Rashford sent assists in a row, and Antony broke through on his debut. In the second half, Ronaldo came on as a substitute in the 57th minute, and Saka, the birthday boy, scored the equalizer, followed by Rashford's scalpel shot and Eriksen's unselfish cross. Finally, Manchester United beat Arsenal 3-1 at home, ushering in a fourth straight win and ending the Gunners' five-game winning streak to start the season.
Brighton 5-2 Leicester City | Highlights
Brighton played Leicester City at home at American Express Community Stadium with Tony Harrington as the referee for the match. In the first half, Iheanacho pushed a shot through the goal, Mahi's header caused Luke Thomas' oops, Moises Caicedo drew a shot for a goal, and Parson Daka equalized with a single shot. In the second half, Mc Allister's world-beater was blown, Trossard scored from a small angle, Mc Allister scored with a shot + free kick, finally, Brighton 5-2 Leicester City.
Manchester City 1-1 Aston Villa | Highlights
Manchester City faced Aston Villa away from home. In the first half, Walker missed a good chance with a shot from close range and Villa defender Cash left the field with an injury; in the second half, De Bruyne assisted Harland to break the deadlock, then De Bruyne hit the crossbar with a free kick, Jacob Ramsey assisted Leon Bailey to equalize the score, and Coutinho scored a goal from a long distance because the referee decided that the offside was invalid. In the end, Manchester City scored 1-1 against Aston Villa.
Chelsea 2-1 West Ham United | Highlights
Chelsea played against West Ham United. Both teams failed to break through in the first half. After the replay on the sidelines, Antonio broke the deadlock with a messy fight in the box, Chilwell crossed the ball, Havertz substituted for the winner, and Kornai's breakthrough was blown. The match ended with Chelsea reversing West Ham United 2-1.
Wolves 1-0 Southampton | Highlights
Wolves took on Southampton in the 6th round of the English Premier League. In the first half, Neto made a dangerous shot and Bodensee broke through in the half-time extra time to help Wolves take the lead. In the second half, Che Adams missed a good chance for an empty goal. In the end, Wolves 1-0 Southampton.
Tottenham Hotspur 2-1 Fulham | Highlights
Tottenham Hotspur took on Fulham. In the first half, Son broke through but was blown for offside, then he repeatedly missed good chances and shot in the frame, Robinson was injured and Rishalison assisted Hojbjberg to break the deadlock; in the second half, Kane extended the score with a shot, Mitrovic pulled one back with a high-quality picture, both goalkeepers continuously contributed excellent saves, Rishalison broke through in extra time but was blown for offside, finally Tottenham 2-1 Fulham.
Brentford 5-2 Leeds United | Highlights
A match in the 6th round of the English Premier League was played at Brentford Community Stadium between the host Brentford and visiting Leeds United. Brentford's Ivan Toni scored twice in the first half from a set piece, and towards the end Leeds' Sinistra, who had previously caused a penalty to the opposition, would make up for it with a solo performance on the counter-attack to help his team pull one back. In the second half Ivan Toni scored another goal for a hat-trick, Makroka scored from the spot to reduce the deficit for Leeds United, and then Mbeumo and Vesa scored successively to give Brentford a 5-2 win over Leeds United.
Everton 0-0 Liverpool | Highlights
The Merseyside derby played out with Everton hosting Liverpool. In the first half, Everton created more offense at home, Mo Pai low shot slightly off, Tom Davies hit the frame, Gordon long shot was also confiscated by Alisson, the last moment Nunez and Dias continuous frame, Pickford made a wonderful save; in the second half, both goalkeepers contributed many wonderful saves, Cody goal offside was blown, the last moment Salah in the column missed the kill, and finally Everton 0-0 Liverpool.
AC Milan 3-2 Inter | Highlights
In the 5th round of Serie A, AC Milan took on city rivals Inter Milan. In the first half, Bastoni almost scored a goal, Brozovic scored a single goal, and Léo equalized the score. In the second half, Giroud scored a goal to overtake the score, Leo scored another goal to score twice, Dzeko came on as a substitute to equalize a goal, and Maignan played bravely. Finally, AC Milan 3-2 Inter Milan.
Roma 0-4 Udinese | Highlights
The 5th round of Serie A continued with Roma visiting Udinese at Dacia Arena, with Maresca as the referee. In the first half, Udoki scored with a flick on from a low mistake by Karlstorp and Dybala threatened repeatedly. In the second half, Samardzić scored from distance, Roberto Pereyra scored with a cross and Lovrić scored from the bench. In the end, Roma suffered their first loss of the season with a 0-4 defeat away to Udinese.
DAILY MAIL
Manchester United's wage bill has soared to £385m despite their worst season in over 30 years… and the Red Devils have been surpassed by arch-rivals Liverpool in revenue for the first time in Premier League history.
Nuno Tavares has hit out at Arsenal and says he wanted his French loan move to Marseille to include an option to buy, as he questioned the game time he would have been given at the Emirates.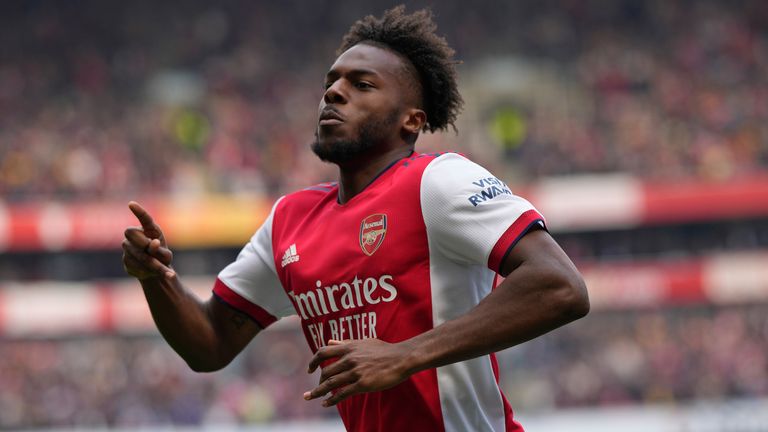 David Moyes and Declan Rice will not be punished by the FA for comments about Andy Madley's decision to rule out Maxwel Cornet's late goal for West Ham against Chelsea.
Leicester are set to reveal estimated annual losses of £119.5m – the highest in the Premier League – after signing just one player this summer and selling £70m Wesley Fofana to Chelsea.
Mercedes team principal Toto Wolff has demanded an inquest following Yuki Tsunoda's bizarre retirement from the Dutch Grand Prix which wrecked Lewis Hamilton's best route to possible victory.
THE ATHLETIC
Hull City could face disciplinary action from the Football Association over allegations Sheffield United defender Ky Gordon was racially abused by a home fan when warming up on the touchline.
England manager Gareth Southgate was in attendance at the Dacia Arena for the Serie A clash between Udinese and Roma to watch Chris Smalling and Tammy Abraham.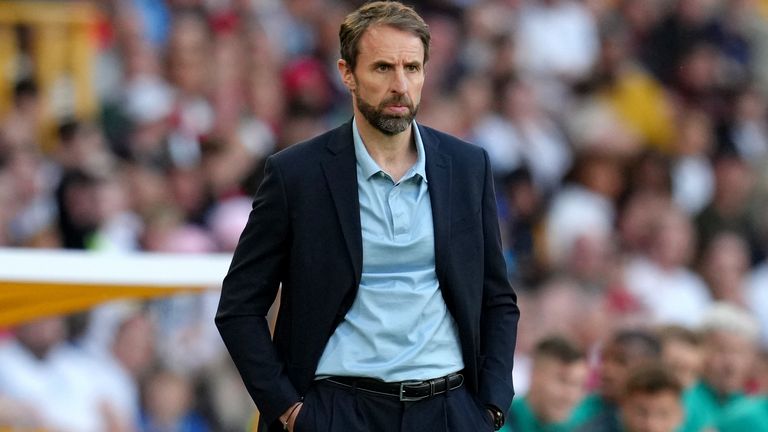 THE GUARDIAN
Ange Postecoglou says his Celtic side will not sit back when they host Champions League holders Real Madrid.
New York Red Bulls' Dru Yearwood was shown a red card after hurting fan with kick into the stands.
Goalkeeper Connor Maseko was sent off for urinating in a hedge during an English FA Cup first-round qualifying match on Saturday.
THE TELEGRAPH
Newcastle will lodge an official VAR complaint as the Premier League continues to demand answers after a controversial weekend.
DAILY RECORD
Impressed Daley Blind has heaped praise on Rangers for providing Ajax with a ready-made star in Calvin Bassey.
David Turnbull has targeted the Celtic history books against Real Madrid and has issued a 'play our own football' pledge.