The Union of European football Association (UEFA) is set to move the venue for this year's UEFA Champions Final from St. Petersburg, due to the ongoing tensions between Russia and Ukraine.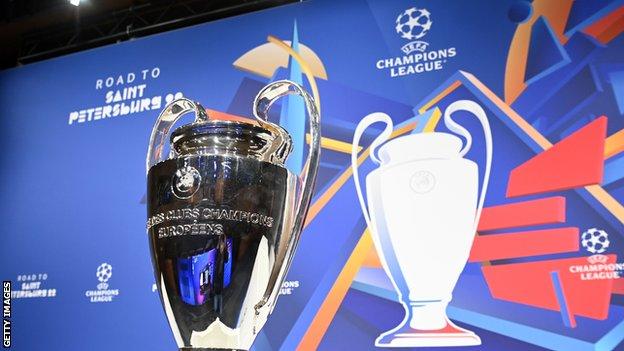 This season's showpiece finale had been scheduled to go down in the Russian City of St. Petersburg on May 28th, but UEFA is almost certain to switch venues away from St Petersburg amid the Ukraine-Russia crisis.
Russian president Vladimir Putin has sent troops numbering around 190,000 into two rebel-held regions of eastern Ukraine, after recognizing them as independent states amidst an impending invasion, with several Western countries namely the USA and the UK set to introduce sanctions against the former Soviet Union State.
Former UK Sports Minister Tracey Crouch has opined that UEFA should move the Final "immediately".
European football's governing body is assessing the whole situation before making a decision on the matter, but it is set to be looking for a new venue at short notice for the third year running. The last two Champions League Finals have been played in Portugal due to issues relating to Covid-19.
UEFA is currently in talks with Ukrainian side Dynamo Kyiv and Portuguese outfit Sporting Lisbon over their Youth League Round-of-16 tie which is scheduled to be played in the Ukraine capital on March 2nd. Also, Other UEFA competition fixtures may need to be moved.
There are no teams from Ukraine left in any other European competition this season, but Russian side Zenit St Petersburg are still in the Europa League and are set to play the return leg of their playoff tie with Real Betis in Spain on Thursday.
The 2021/2022 UEFA Champions League Final will most surely take place on the earlier planned date of Saturday May 28th, though a list of alternate venues are yet to be decided upon. The famous Wembley Stadium is out as a potential host, as the League Two and Championship Play-Off Finals are set to be played at the venue over that weekend.
At international level, Russia are scheduled to host Poland in a FIFA World Cup playoff encounter on March 24th and could face Sweden or the Czech Republic on March 29th, if they advance. Ukraine are also in the World Cup playoff round, and will take on Scotland in their first match and later on Wales or Austria, if they overcome the Scots.